Apple launched its two 2023 MacBook Pros with the new M2 chips, and the hype is real. However, after all the hoopla and excitement days down, I wonder if I, or you, need to spend another $2,499 to $6,499 on Apple's latest MacBook. Also, could you score a deal on an older, still powerful MacBook Pro M2 13-inch or M1 Pro 14-inch, now that the 2023s have arrived?
The answer for myself and most is a resounding no. Just because a company brings a new piece of shiny fruit to market while we're still holding the last piece they sold us doesn't mean it's time to toss our partially used fruit into the trash — and once again empty our bank accounts or sell an organ
I'm a content creator who happily uses a MacBook Pro 13-inch with an M2 chipset while connected to two 4K monitors via a dock for my editing needs. And I can tell you most people do not need to upgrade unless they do a lot of work for Disney, Pixar, or a major film studio or television network.
Your average working photographer, photo editor, video editor, and content creator will rarely, if ever, need a system with 96GB of RAM. And let's be honest, what Apple charges for storage is highway robbery – most don't need more than 1TB of storage. And if you do need more, it's much cheaper to purchase an external hard drive.
These MacBooks are just as good (and cheaper!)
I currently use a 13-inch M2 MacBook Pro with 16GB of RAM and a 1TB SSD. I have it connected (photo above) to two 4K monitors, one being a 34-inch Ultrawide, via a docking station. I also have a massive 18TB external hard drive to back everything up, a RodeCaster Pro II, Blackmagic ATEM Mini ISO, Blackmagic Pocket Cinema 6K camera, and just a ton of stuff going all at once with no effect on my MacBook's performance.
My workflow varies between pushing many documents, editing photos and graphics, and 4 and 6K videos. As you can see in the image above, I have a ton of tabs open in Google Chrome. I enjoy excellent rendering speeds and no laggy performance as I finish my work for the week.
The budget-conscious, novice creators, or even most pro creators, do not need more than what I have set up. Some do not even have all the gear going simultaneously as I do, so the need to upgrade at this very moment is rendered moot unless you've just signed onto a major film project. Also, who knows when and if your new MacBook 2023 will be delivered? Fear is money, folks.
The MacBook Pro 14 with M1 Pro chip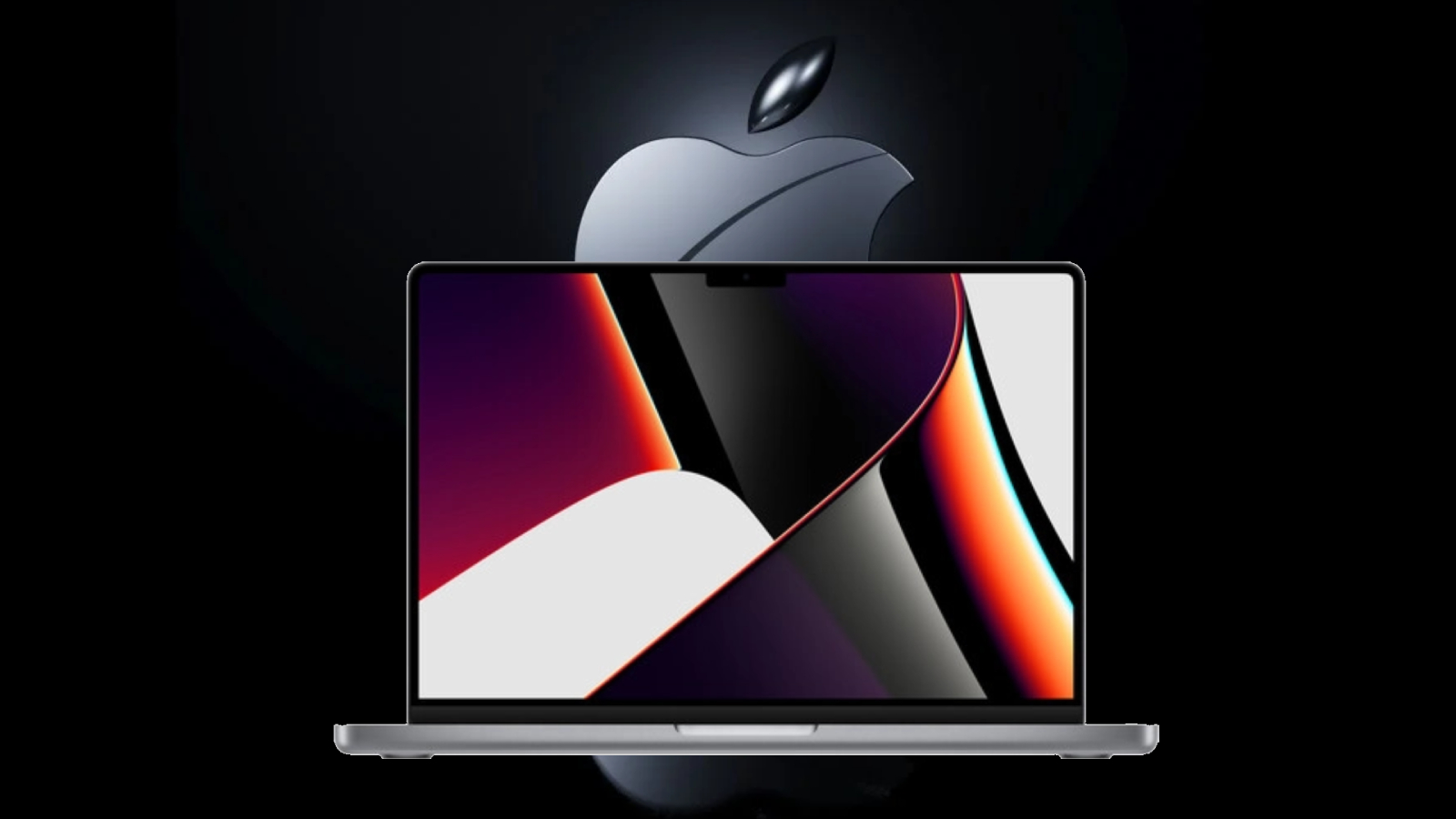 If you want or need more display, but don't want to lug around the heavier MacBook Pro 16-inch (4.8 pounds), then the MacBook Pro 14-inch with M1 Pro (2021) with 16GB of RAM, and 1TB of SSD storage, is a good option for you. The M1 Pro chipset is still extremely powerful, with excellent rendering speeds and performance.
With the 14-inch MacBook Pro, you're also getting three Thunderbolt 4 ports, an SDXC card reader, and an HDMI port (that you don't get on the MacBook Pro M2 13-inch), MagSafe charging. And you will currently save $500 versus the new MacBook Pro.
That's $500 you can spend on other things you may need, like an external drive, a beefy one like the Western Digital Elements Desktop Hard Drive (opens in new tab) ($359) or the Seagate Expansion External Drive (opens in new tab) ($329), both of which give you 18TB of storage. Upgrading on the laptop itself is a pricy affair. For example, doubling your storage to 1TB is $200 and bumping the RAM up to 32GB is even pricier at $400.
Plus, now that the 2023 MacBook Pro 14 and 16-inch are now available for pre-order, the MacBook Pro 14-inch M1 should see a drop in price soon enough. I'm going to make an educated guess that it drops to around $1,599, for a savings of $900 versus new systems.
Final thoughts
At the end of the day, it all comes down to your personal preferences and budget. If you have a budget that affords you the ability to upgrade each time Apple drops a new laptop into the market, that's wonderful, have at it. However, if you're a budget-conscious creator, who is scratching out a living doing what you love, then don't upgrade unless you really have to.
If, you've got the 14-inch MacBook Pro with M1 Pro or the MacBook Pro 13-inch with M2, you're covered. Take a deep breath and maybe even giggle to yourself when your pal whips out the latest shiny MacBook Pro M2 Pro or Max. It may be shiny but, you still have your kidney, significant other, and can afford to feed your dog this week. They just have a new shiny laptop.