What's the best gaming laptop for Rust? Rust laptop compatibility
Updated: Jan 23, 2023 10:11 am
01
Cheap gaming laptop for Rust @ 1080p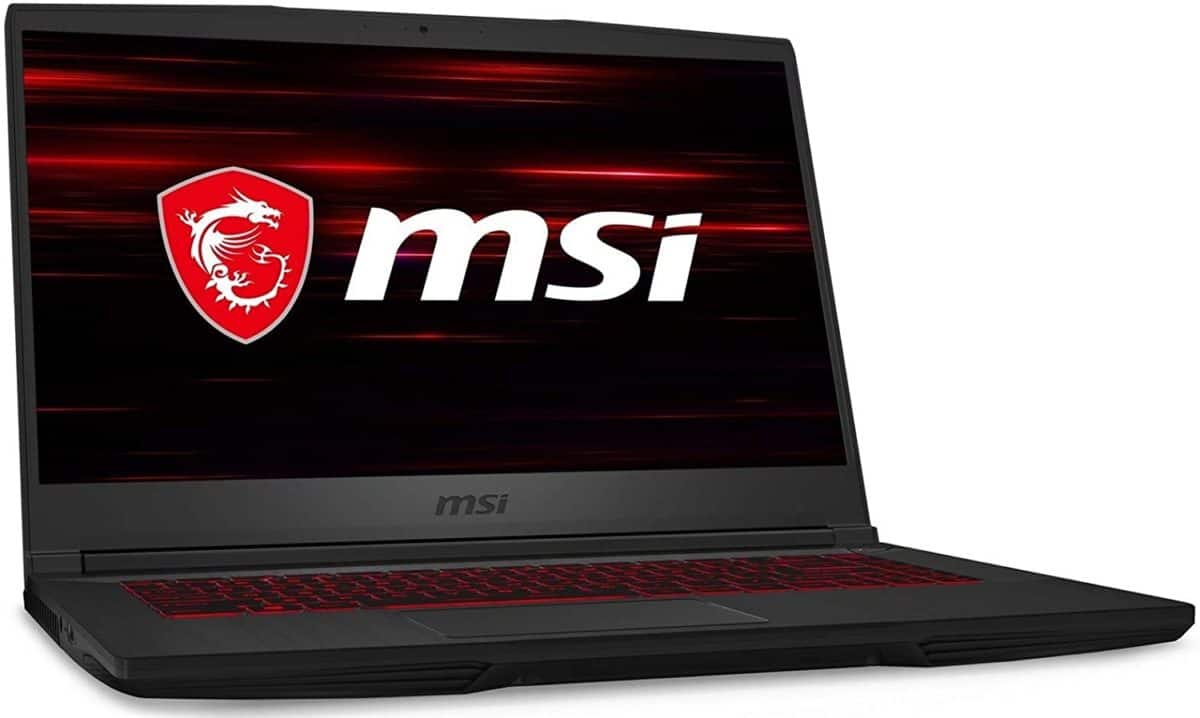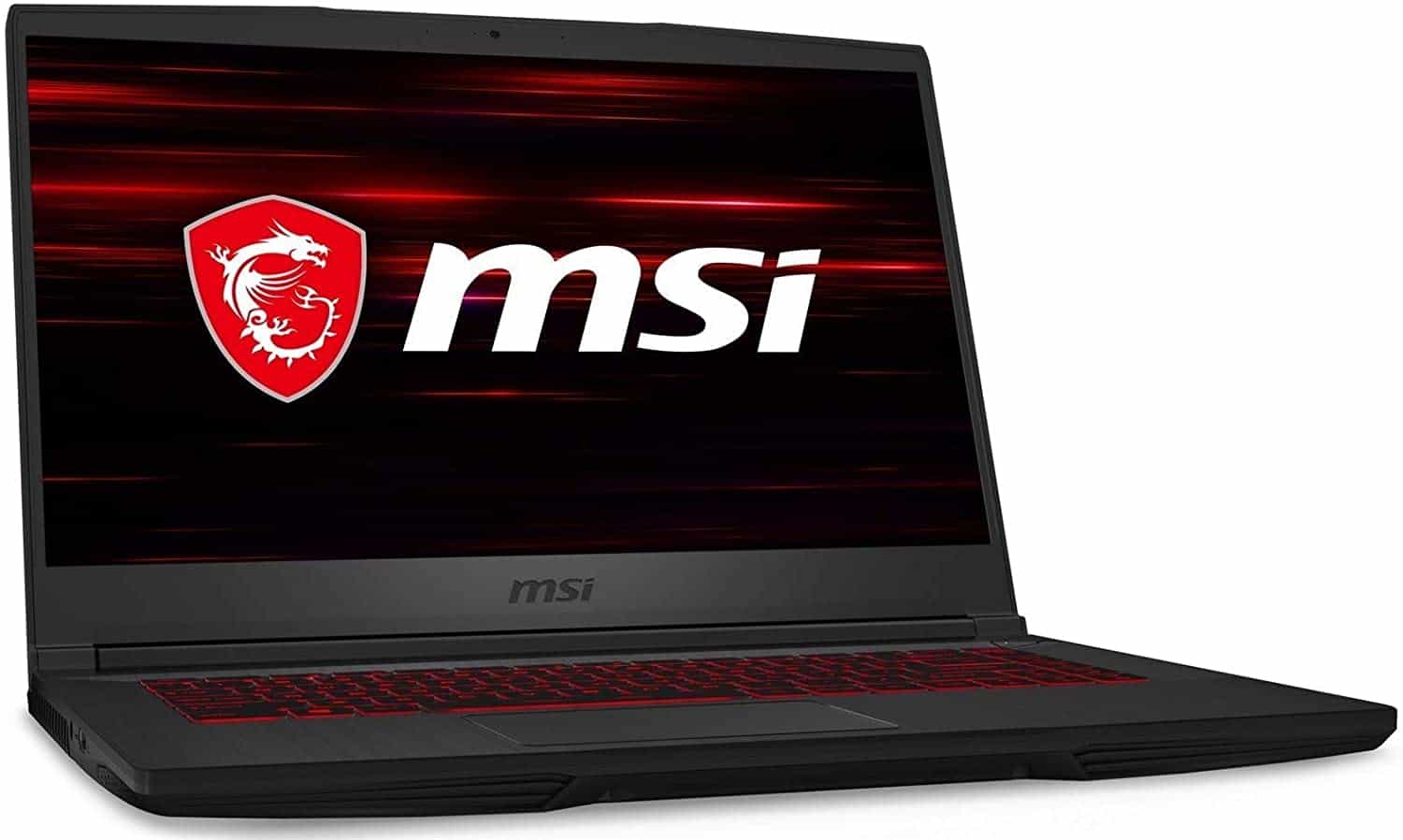 MSI GF65 Thin (15.6″, 144Hz)
02
Best value gaming laptop for Rust @ 1440p / 1080p @ high FPS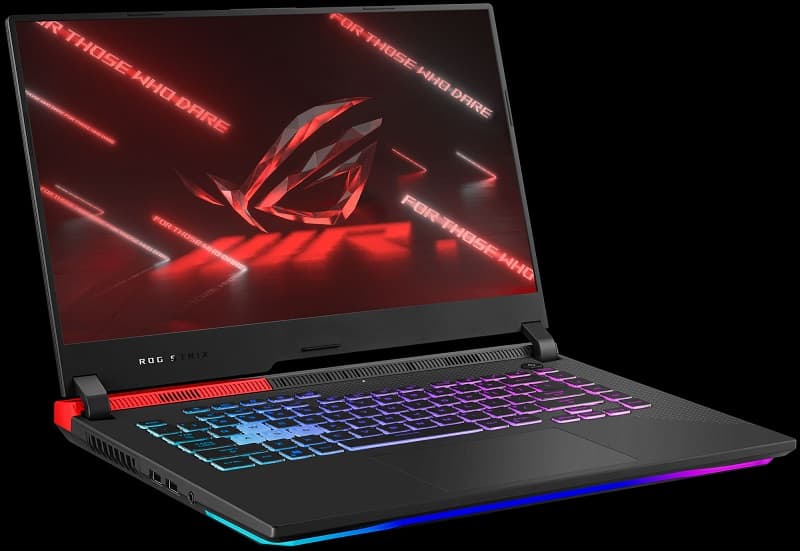 ASUS ROG Strix G15 Advantage Edition (165Hz 1440p)
03
Best gaming laptop for Rust @ 4K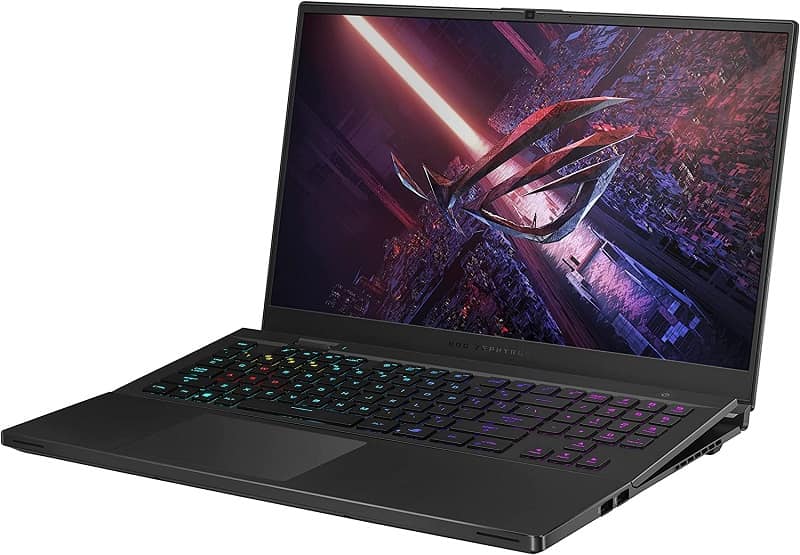 ASUS Zephyrus S17 (4K, 120Hz, RTX 3080)
If you're looking to enjoy playing the harsh and chaotic game of survival that is Rust on a laptop, then this guide will be of service to you in choosing the best gaming laptop for Rust that meets your demands and budget. The post includes the basic laptop prerequisites and suggests various worthy laptops to play Rust at the ideal settings.
Rust laptop deals
Put that rusty old laptop away and pick up one of these shiny new gaming laptop deals:
ASUS ROG Zephyrus (14″) – FHD 144Hz, AMD Ryzen 9 6900HS, Radeon RX 6700S, 16GB DDR5 RAM, 1TB SSD – was $1,649.99 now $1,399.99 (Save $250)
ASUS ROG Strix G15 Advantage Edition (15.6″) – QHD 165Hz, AMD Ryzen 9 5980HX, Radeon RX 6800M, 16GB RAM, 512GB SSD – was $1,699.99 now $1,349.99 (Save $350)
Legion 5 Gen 7 AMD (15") – FHD 165Hz, AMD Ryzen 7 6800H, Nvidia RTX 3070 Ti, 16GB DDR5 RAM, 1TB SSD – was $2,199.99 now $1,499.99 (Save $700)
Can you play Rust on a laptop? Rust recommended specifications (desktop)
The Rust developers have provided the recommended desktop requirements for the game, which are provided below. We have provided you with the recommended system requirements that you'd appreciate for playing the game at a decent resolution, rather than requirements that will only get the game running at the lowest display quality. You can take a look at our recommended laptops at various prices, power, and resolutions to play Rust. If you want a comprehensive understanding of the Rust desktop requirements, you can check out our dedicated page for Rust system requirements.
Remember that these specifications will only get the game running on a desktop to this standard, and not on a laptop, because laptop graphics cards and CPUs are of a lower power, even if they have the same model name. You can receive the same gaming experience on a laptop however if you aim for the SKU above the ones stated here in the CPU/GPU hierarchy.
OS: Windows 11 64bit
Processor: Intel Core i7-4790K / AMD Ryzen 5 1600
Memory: 16 GB of RAM
Graphics: GTX 980 / AMD R9 Fury
DirectX: Version 12
Network: Broadband Internet connection
Storage: 25 GB available space
Additional Notes: SSD is highly recommended.
Cheap gaming laptop for Rust @ 1080p
If you're looking to play Rust on an affordable laptop, the MSI GF65 Thin is a great choice in terms of performance. Its two differently specced models, one with the RTX 3060 GPU and the older one with the RTX 2060, have both made it to our list of the best gaming laptops under $1,000 at various times for their excellent performance. We would recommend that you get a laptop that has an Intel Core i7 processor for better results. Nevertheless, you can do well with the i5 as well if you have budget restrictions. The only area where this laptop lags is the limited RAM of 8 GB, but you can upgrade to your required specs. However, you can completely skip this problem and choose the ASUS TUF DASH.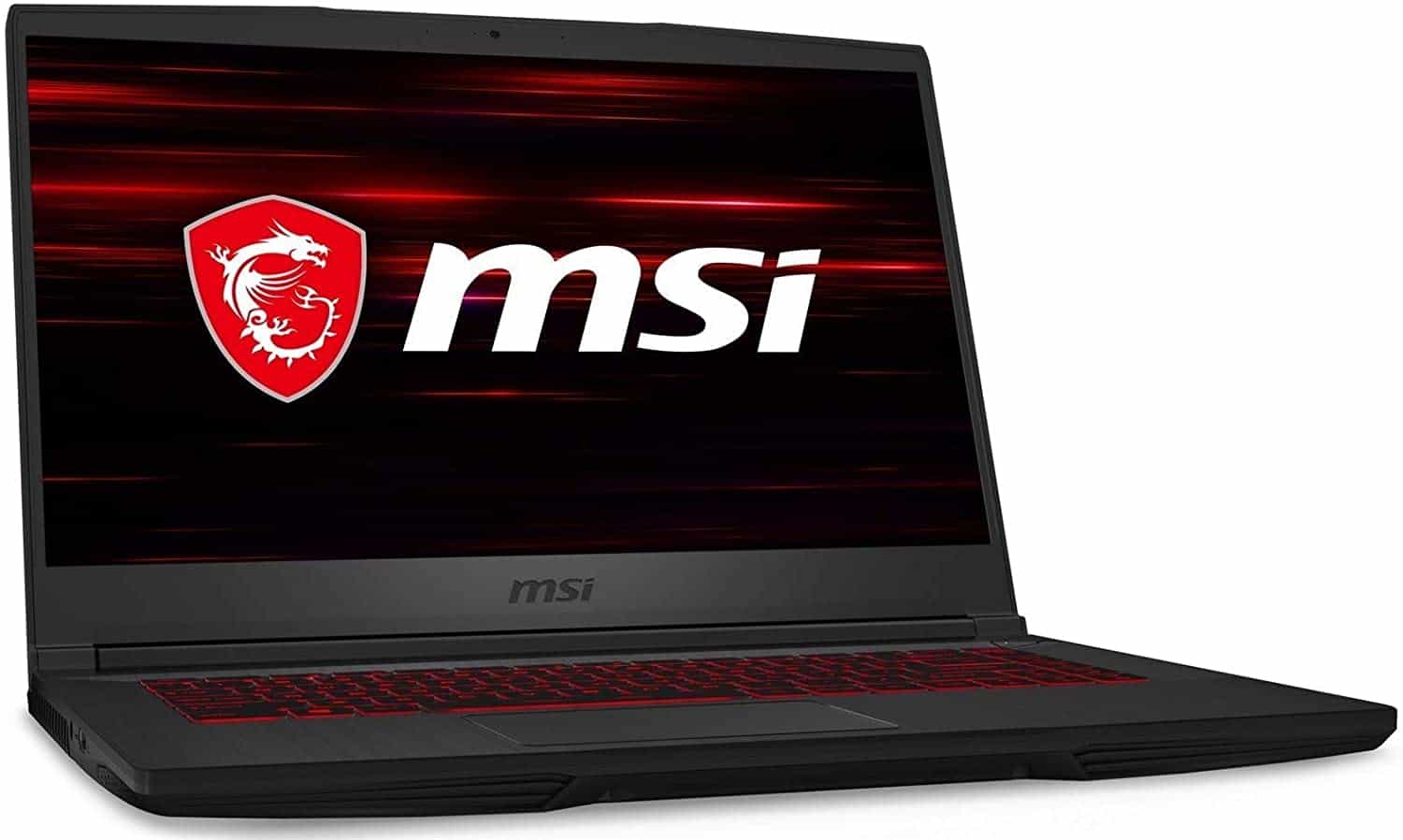 MSI GF65 Thin (15.6″, 144Hz)
CPU
Intel i7-9750H / i7-10750H
Graphics Card
Nvidia GeForce RTX 2060 / RTX 3060
Best value gaming laptop for Rust @ 1440p / 1080p @ high FPS
If you're willing to spend a little extra to play Rust at 1440p resolution, you can choose the ASUS ROG Strix G15 Advantage Edition. It comes equipped with the integrated synergies of an AMD CPU and GPU to provide the best results. The laptop cannot compete with the Ray-Tracing performance of an Nvidia GPU system, but it does well with the FPS performance, which is comparable to most RTX 3070 laptops at an affordable rate. The ASUS ROG Strix G15 does not include a web camera, so you might have to spend a little more on getting one. Still, if you want better options, you can take a tour of our best gaming laptop under $1,500 guide, although you won't get a better fit to play Rust in this price range.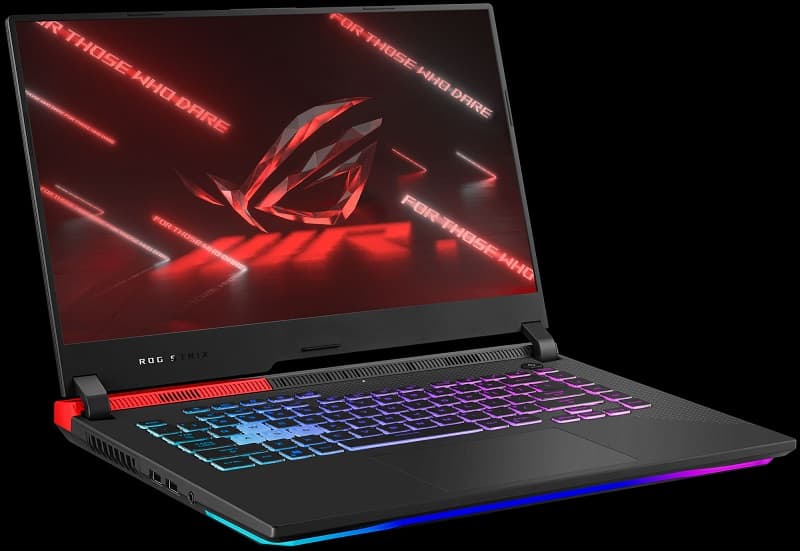 ASUS ROG Strix G15 Advantage Edition (165Hz 1440p)
Best gaming laptop for Rust @ 4K
4K gaming laptops are a fairly extravagant purchase, but the power finally exists to make them worth your time. The main drawback of most 4K laptops is that they have a limited refresh rate of 60 Hz, which is poor for playing a first-person like Rust. The good news is that with the ASUS Zephyrus S17, you can get a 120Hz 4K laptop without compromising on the FPS. It's not cheap but if you are a die-hard gamer and want the highest performance for playing games, you might not mind spending a little extra for an excellent resolution.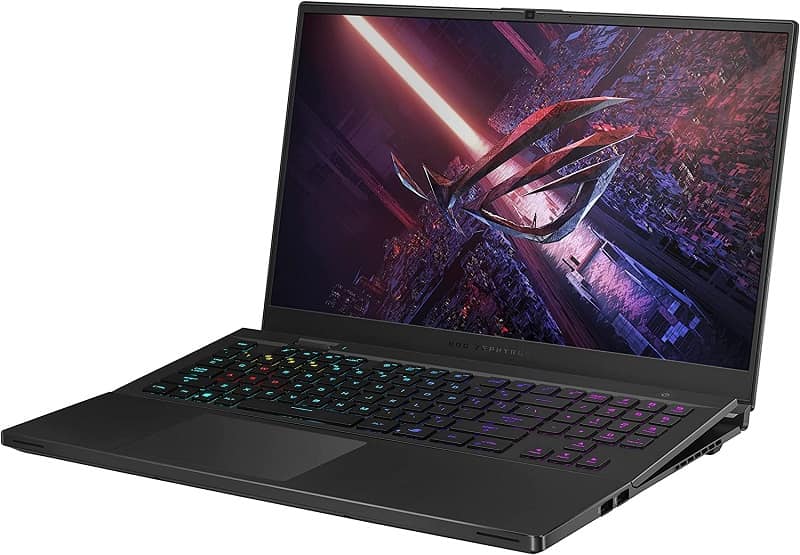 ASUS Zephyrus S17 (4K, 120Hz, RTX 3080)
Graphics
Nvidia GeForce RTX 3080 (100-140W)
Best gaming laptop for Rust: Final Word
We hope this has helped you find the best gaming laptop for Rust based on your requirements and budgetary constraints. Now if someone asks you: 'Can you play Rust on a laptop?' you know exactly what to tell them.