It's mid July, which means we've started using three words that incite both excitement and dread in the youth of America: Back to school. At least for me back in the day, a sizable portion of that excitement was the promise of new swag to sweeten the deal. One particularly expensive piece of necessary swag in our digital age is a laptop — and especially for college kids, a cheap little notebook just won't do. I've researched and rounded up some of the best-reviewed laptops available at the lowest prices to help you find a powerful machine at the least painful price.
SAVE $100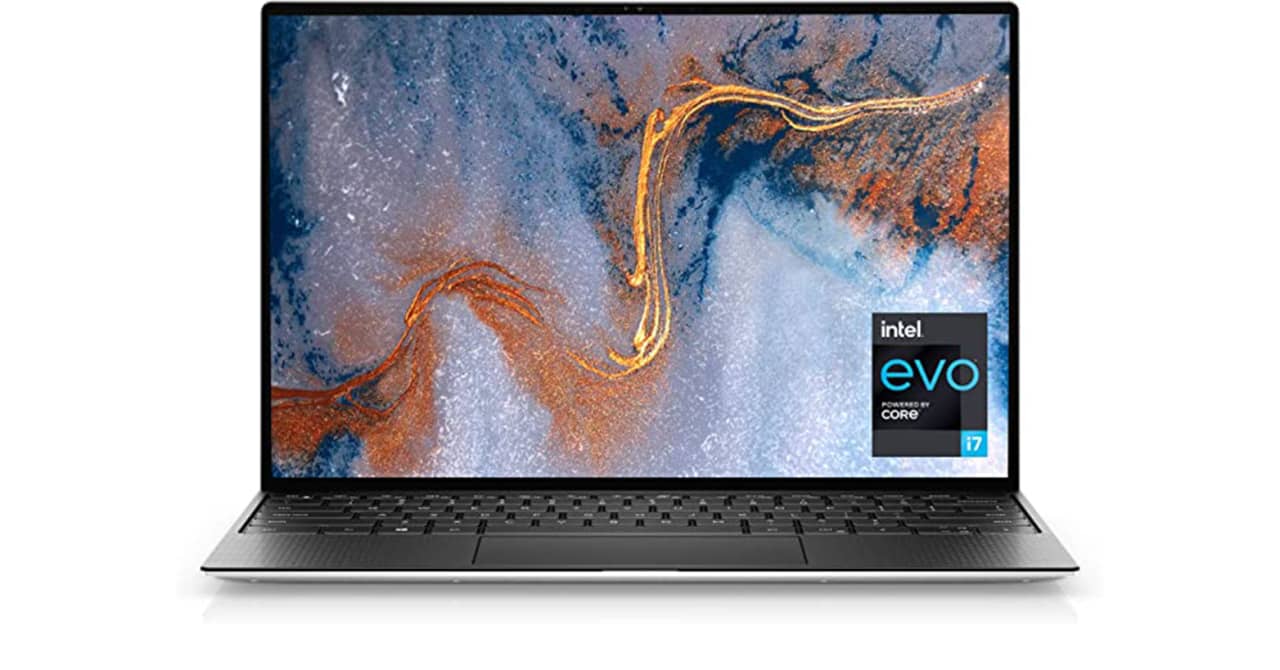 Dell XPS 13 (9310)
$1,849.99 $1,749.99
This laptop is thin, light and boasts a long battery life, and it was rated the best ultrabook by Wirecutter. The site likes the Dell XPS 13 (9310) because it "offers the best balance of what makes an ultrabook great: It's exceptionally light and compact, its battery will last through a full day of work or classes, and it has a good keyboard and trackpad." The only downside? If you need a USB-A, you'll likely have to buy a hub or dock — but it does come with one USB-C to A adapter. And yes, it is pricey — but you can get $100 off on Amazon right now.
SAVE $200+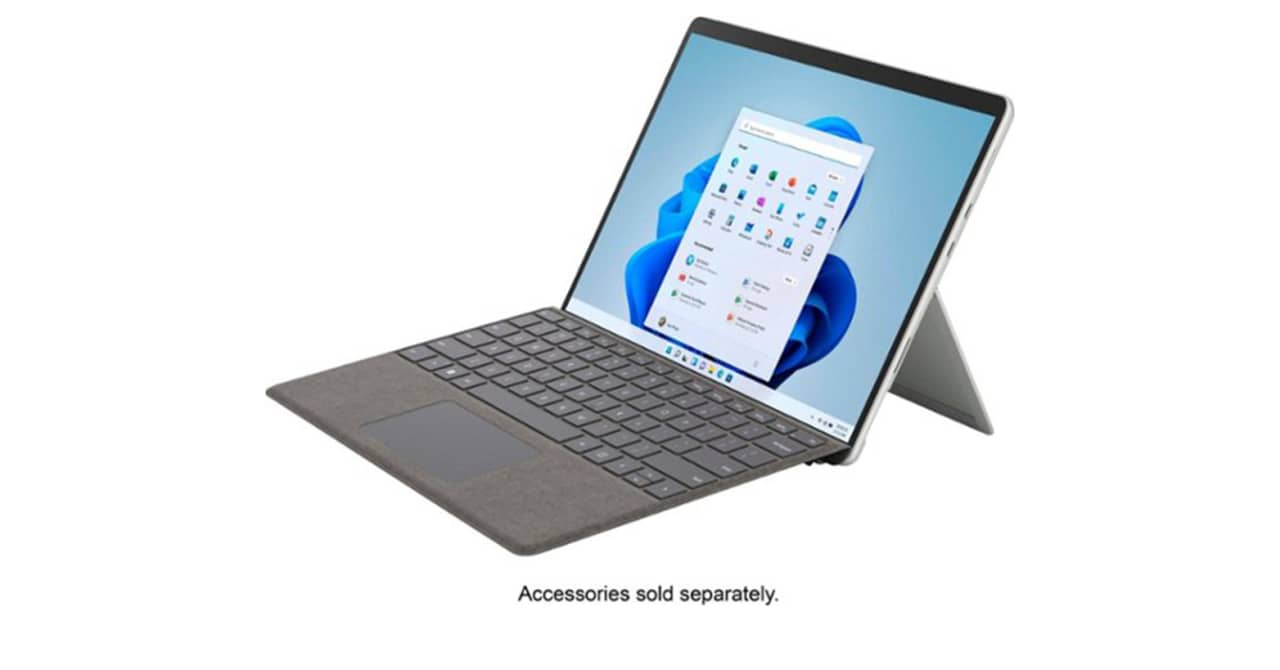 Microsoft Surface Pro 8 13″ 
$1,099 $895
Some people are just tablet people who want to be able to type. If that's you, this version of the Surface comes with a detachable keyboard and is a 2-in-1 machine: meaning you can use a mouse or the touch screen. However, it's pricier than a lot of machines — and yes, the keyboard does cost extra. But, the improvements in this latest version of the Surface line are palpable, according to PC Mag, which has repeatedly named it an Editor's Choice winner and highlights "the Pro 8's boosted performance, smart redesign, and new stylus."
SAVE $300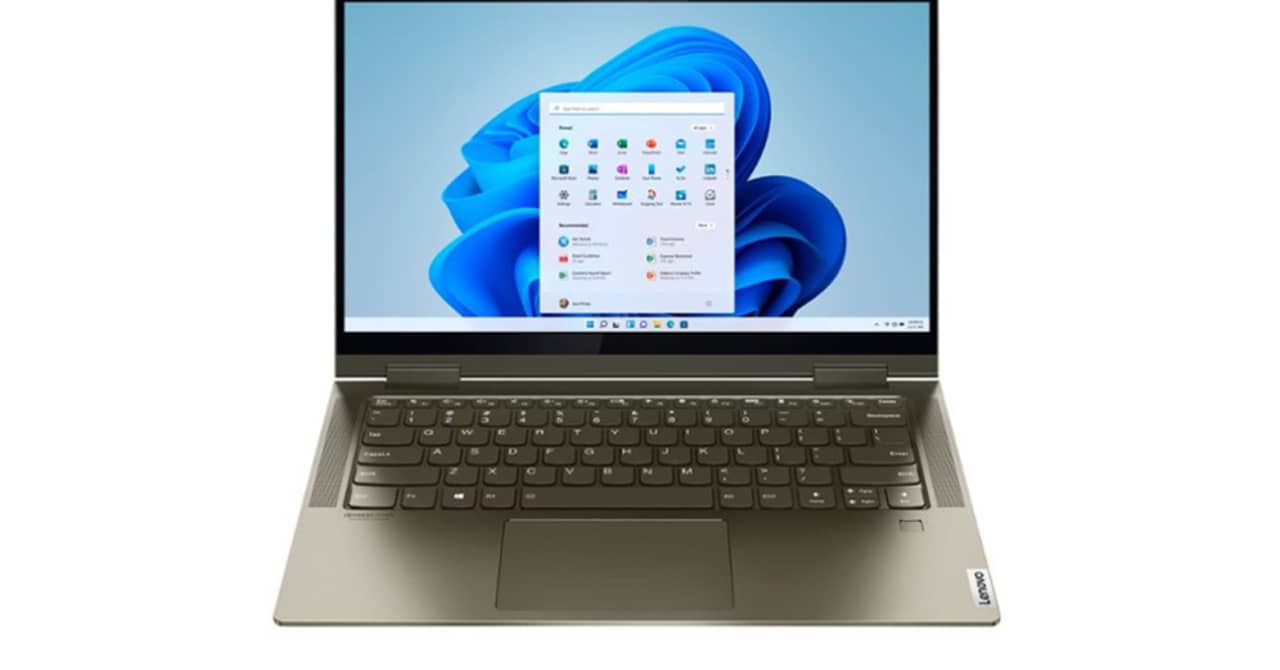 Lenovo Yoga 7i (14″)
$949.99 $649.99
Like I said above, cheaper laptops don't always fit the bill for busy students. However, Wirecutter is a fan of this inexpensive-for-an-ultrabook machine. "The Yoga 7i is the best laptop you can get for the price. It offers performance similar to that of our top pick (remember the Dell?), but it's larger and heavier and has a shorter battery life," the site writes. And at just around $650 on sale at Best Buy, you really won't break the bank with this one.
UNDER $1,000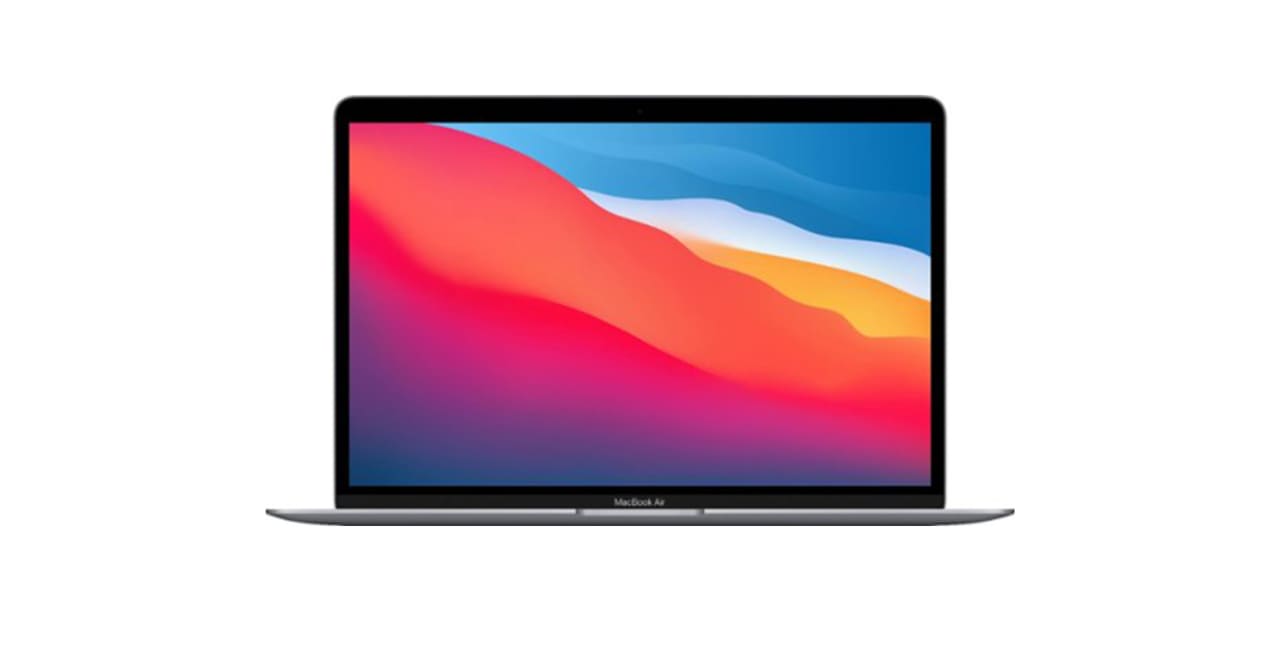 Apple MacBook Air (M1, 2020)
$999.99
TechRadar calls this laptop "easily one of the most exciting Apple laptops of recent years," calling out its M1 chip as "a real game-changer" with both M1-optimized apps and iOS apps that are "very impressive." It also offers great battery life and "excellent performance," the site notes. And even though this isn't technically on sale, the just under-$1,000 price — as a long-time Mac user myself — is very appealing. However, it has a small number of ports which can be inconvenient but supplemented with hubs or new cables.
EXPENSIVE, BUT WORTH IT FOR CREATIVE PROS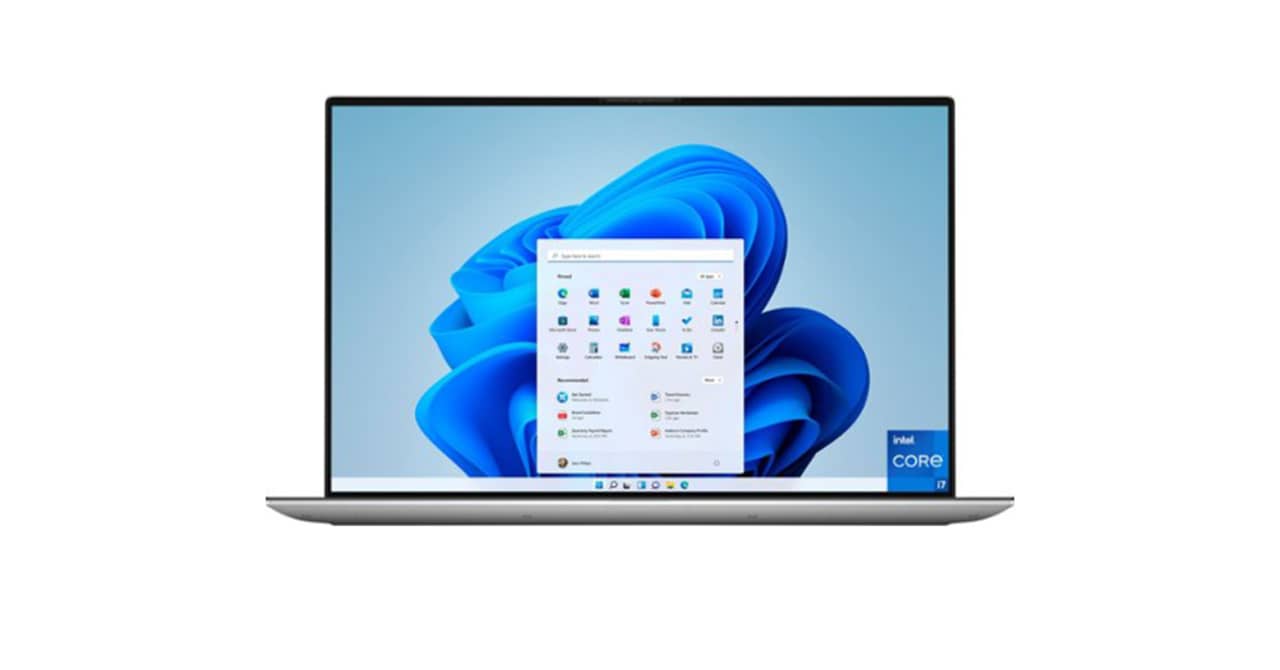 Dell XPS 15 9500 Laptop
$2,049.99
This is Wirecutter's top pick for creative professionals — which by my estimates, is probably ideal for art students and folks who need to run big programs like Photoshop or FinalCut Pro. "The XPS 15's screen is a pleasure to work on—it's taller than the screens in most other laptops, which gives your apps more space to spread out," Wirecutter writes. Its battery life is also excellent. It is pricey, but in these instances, you tend to get what you pay for. The only additional downside — as is the case with many of these machines it seems — is its lack of ports. But again, that's an easy problem to fix with a dock or hub.
The advice, recommendations or rankings expressed in this article are those of MarketWatch Picks, and have not been reviewed or endorsed by our commercial partners.
.