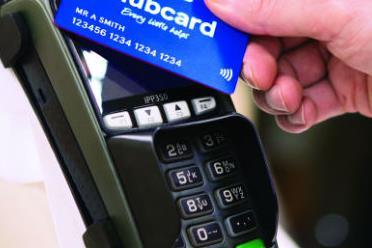 More than 50 teams of entrepreneurs and tech experts are taking part in a search by Tesco to find new solutions for loyalty and personalized shopping.
The supermarket's 'Global Hackathon', which kicked off yesterday and concludes today, will see companies from the UK, Central Europe and India compete to see how coding can find solutions to retail issues.
The teams are challenged with turning ideas into a working prototype, which will be judged by an expert panel, with two teams to be crowned the winners.
Tesco said its long-running event had helped it develop several technological breakthroughs, including the 2019 winning idea of ​​'Tesco Magic' which was recently launched as Tesco Unpacked, the Spotify-style personalized digital Clubcard summary.
Themes of the event this year include the combination of price, quality, range and customer experience, health and sustainability, and 'I love my Tesco Clubcard'.
Among the judges are Tesco chief technology officer Guus Dekkers and group strategy and innovation director Claire Lorains.
"I love this event because it gives colleagues an opportunity to showcase the wealth of technology talent we have within Tesco," said Dekkers.
"The ideas, no matter how big or small, are all designed to help Tesco be a better business. For our leadership team, it is an opportunity to challenge our perceptions and think outside the box. I wish every team all the best in the event and look forward to seeing what new ideas we can bring to the table."