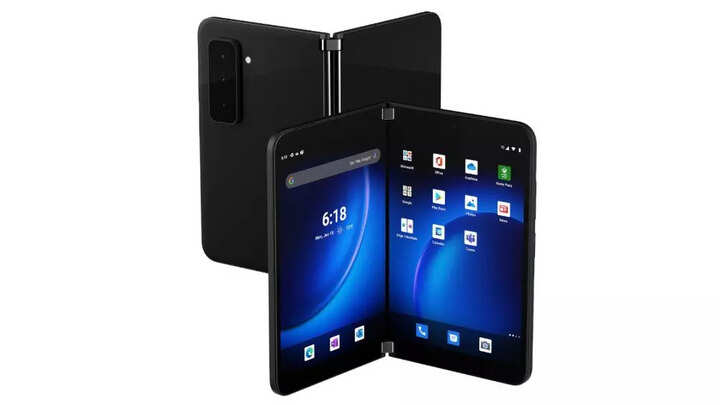 Close Microsoft launched Surface Duo 2 about a year ago and the foldable device was reportedly unavailable in both offline and online stores. Rumors also suggested that the tech giant might pull back the foldable smartphone until the Android 12L OS arrives on Surface Duo 2. According to a report by WindowsCentral, the company has now stated its plans related to the foldable device. Microsoft has explained that supply constraints are impacting the stock of Surface Duo 2 units and has confirmed that the product won't be "discontinued". The company has also mentioned that it will continue to "update and innovate" on this form factor.
How supply constraints are affecting Surface Duo 2 devices
As per the report, supply constraints can be an issue as most of the components in Surface Duo 2 are custom-made that includes — the displays, hinges and even the board design. All these components reportedly require specialized production techniques that are exclusive to Microsoft. The company has not confirmed when the foldable device will return to the store shelves.
Read Also How Microsoft is planning to improve the form factor
As mentioned earlier, Microsoft is planning to improve the form factor. This means that Surface Duo and Duo 2 users are expected to get more important updates and the company is likely to also launch the third version of the foldable device.
Microsoft is currently confused about the approach that it wants to take with the third version of the smartphone. The company can't decide whether to stick with the dual-screen design or transform it into a single-screen foldable (like the Samsung Z Fold series) with a different aspect ratio and a slimmer design.
The Surface team is also reportedly inspired by Xiaomi Mix Fold 2 which folds without a gap and packs a bigger 4500mAh battery while being slightly (0.1mm) thinner than the Surface Duo 2.
Read Also Microsoft is set to release the Android 12L update for Surface Duo and Surface Duo 2 devices which will bring — some of the first UI customizations that are more similar to the design of Windows 11, support for dual-screen apps and an improved OS. More details about the Android 12L update are expected to come out during the annual Surface event (if the company decides to host it this year).
FacebookTwitterLinkedin
---
.